Common Vocabulary For TOEIC Part 4
In today's essay, we delve into the dynamic landscape of vocabulary for TOEIC Part 4, a pivotal component of the TOEIC exam. This section challenges test-takers to not only possess a comprehensive understanding of the English language but also a sharp grasp of specialized terminology used in business and workplace contexts.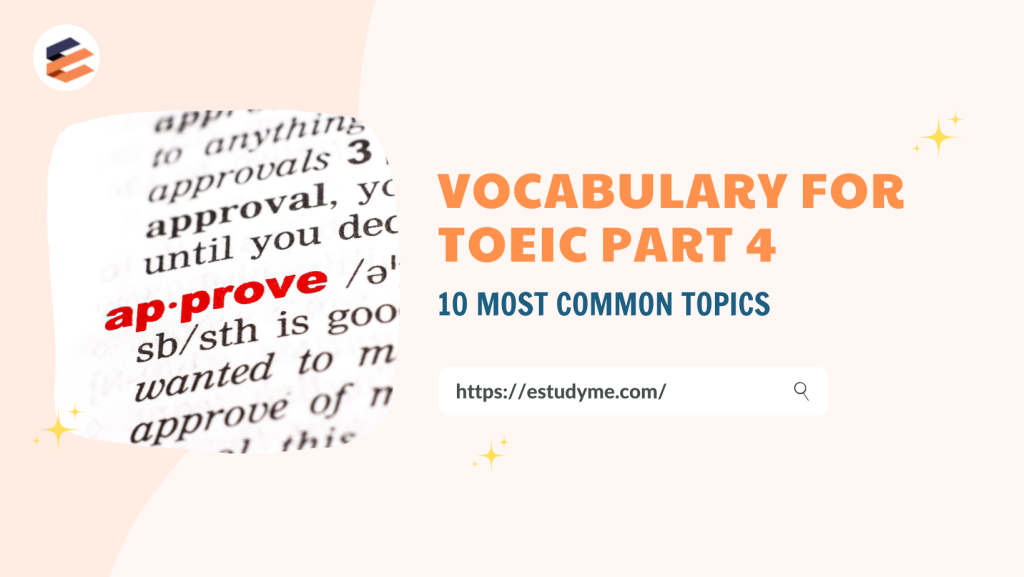 1. TOEIC part 4 format
In the TOEIC part 4, you will listen to 10 short talks. You then will be asked to answer 3 questions about what the speaker says in each talk. Choose the best answer for each question and mark the letter (A), (B), (C), or (D) on your answer sheet.
Here's the format for TOEIC Listening Part 4, the "Short Talk" section:
1.1. Number of Questions
There are typically 10 questions in this part.
1.2. Format
In Part 4, you will listen to several short talks or presentations. Each talk is followed by a single question or prompt.
1.3. Question Types
The questions in Part 4 can include:
Main Idea: You may be asked about the main topic or purpose of the talk.
Detail: Questions may focus on specific details, facts, or information mentioned in the talk.
Inference: Some questions require you to make inferences or draw conclusions based on the information presented in the talk.
Purpose: Questions may ask about the speaker's goal or intention in giving the talk.
Opinion: You might need to identify the speaker's opinion or attitude toward a particular topic.
1. 4. Timing
The total time allocated for TOEIC Part 4 varies, but it's typically around 25 minutes.
1.5. Scoring
Your score is determined by the number of correct answers. There is no penalty for guessing, so it's advisable to answer every question, even if you're unsure.
1.6. Passage Topics
The short talks or presentations in Part 4 can cover a wide range of business-related topics, including company announcements, instructions, product descriptions, and more.
2. Common vocabulary for TOEIC part 4
Here's a list of common vocabulary words and phrases organized by these topics:
2.1. Company Announcements
Announcement
Update
Changes
Policy
Implementation
Expansion
Restructuring
Merger
Acquisition
Compliance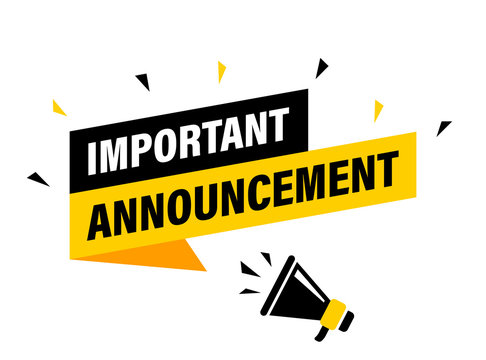 2.2. Product Descriptions
Features
Specifications
Innovation
Quality
Warranty
Demonstration
Customer feedback
Pricing
Availability
Compatibility
2.3. Instructions and Procedures
Steps
Guidelines
Procedure
Safety precautions
Assembly
Installation
Troubleshooting
Maintenance
User manual
Authorization
2.4. Project Updates
Progress report
Milestones
Targets
Deadline
Evaluation
Challenges
Benchmark
Budget allocation
Team collaboration
Success metrics
2.5. Training and Development
Orientation
Training program
Skill development
Certification
Mentorship
Coaching
Assessment
Skillset
Professional growth
Performance improvement
2.6. Financial Reports
Financial statement
Revenue
Profit margin
Expenses
Investment
Budget analysis
Market trends
Forecast
Auditing
ROI (Return on Investment)
2.7. Marketing Strategies
Marketing campaign
Target audience
Promotion
Brand awareness
Market share
Competition
Market research
Consumer behavior
Advertising budget
Product launch
>> Read more: Vocabulary for TOEIC part 3
2.8. Business Meetings
Agenda
Minutes
Action items
Chairperson
Participants
Collaboration
Decision-making
Follow-up
Resolution
Consensus
2.9. Human Resources
Recruitment
Job posting
Interview process
Onboarding
Benefits package
Employee engagement
Compensation
Evaluation
Professional development
Workforce diversity
2.10. Sales and Customer Service
Sales pitch
Customer satisfaction
Client acquisition
Account management
Customer retention
Sales target
Customer feedback
After-sales service
Complaint resolution
Client relationship
These words and phrases are commonly encountered in TOEIC Listening Part 4, where you'll need to understand and respond to short talks or presentations on these business-related topics. Practicing with relevant vocabulary and TOEIC practice tests can help you perform well in this section of the exam.
Hopefully, this article will be of some help to you in enhancing your lexical level and obtaining your goal.