TOEIC Registration: How To Register For TOEIC Test?
1. Toeic registration process
The Toeic Listening and Reading test is administered by certain employers and language schools. Additionally, it can be taken at public testing centers.
If you are studying at a school or working for a company that offers the test, you only need to contact them to register for the test.
If you are having a plan to take the test at a public testing center, signing up for the test can be conducted online. Nevertheless, it is compulsory for you to complete the registration process one week ahead of the test day.
Now, let's look at steps of TOEIC registration.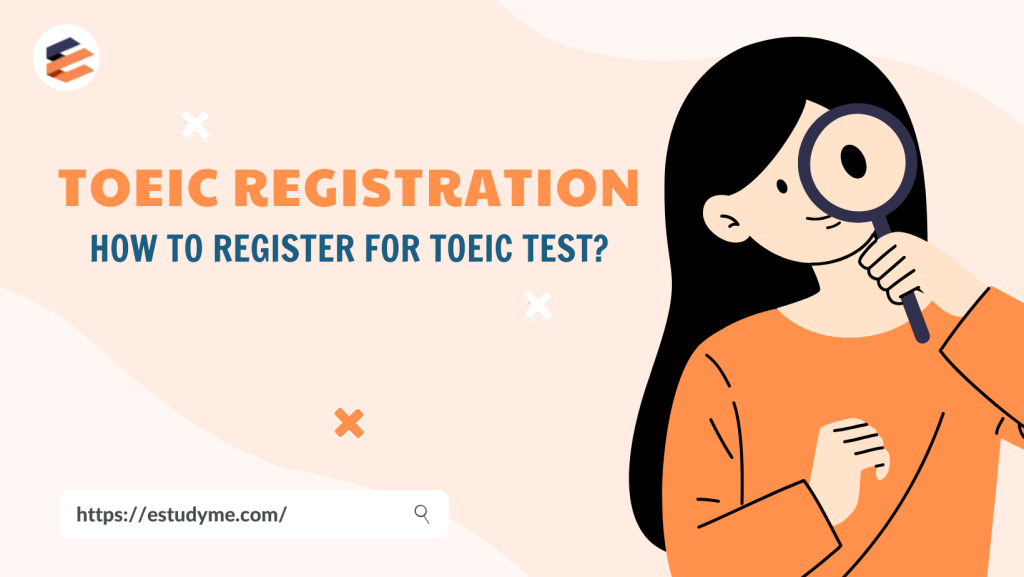 Step 1: Toeic registration – Reserving a seat
The first step you need to do before signing up for the Toeic exam is searching for an available test appointment. You can search by date or by location.
If you search by date, you will see a list of all test centers that organize the Toeic on that day. If you search by location, you will see a list of all test days at the chosen testing center.
It's advisable for you to search by location first. This is because searching by date may make you travel a long distance to reach the testing site, meanwhile, choosing by location can save your time of travelling.
Once you finish choosing your testing site and date, you can reserve a seat and officially claim your slot.
Step 2: Toeic registration – Providing personal information
After reserving a seat, you need to provide your basic personal information including your name and address.
Step 3: Toeic registration – Providing photo identification
Another important step when signing up for the Toeic exam is uploading a photo of yourself. It's noted that this step is only for candidates taking the test in the U.S. The photo you provide must be:
– In color
– Taken recently (in the last 6 months)
– Taken before a neutral background (plain white or off-white)
– Taken facing the camera
– Taken with a neutral expression
– Taken in standard and daily clothing.
Besides, test takers need to bring two valid forms of photo ID to the testing site. The most common forms of photo ID consist of driver's licenses and passports. However, other government – issued forms of ID are also acceptable.
ETS is extremely stringent when it comes to the requirements of photo ID. Be absolutely sure that you can furnish a valid ID on the test day.
Step 4: Toeic registration – Payment
The final step in registering for the Toeic exam is providing your credit card information to pay the test fees. If you prefer to submit an alternative form of payment, you can print and mail your registration together with a money order or check. Once this information is submitted and your payment is processed, you will get an admission ticket to the testing location via email.
Now that you have signed up for the exam, you need to focus on studying. You can practice on our website with TOEIC practice test. We provide a variety of practice tests, timed tests as well as grammar and vocabulary exercises. It promises to bring you interesting learning experiences and assists you in achieving your target score.
2. Notes for test day
On the test day, it's advisable for you to arrive at the testing location early. You must bring your two pieces of valid ID and your admission ticket. You are not permitted to bring anything into the testing area. Mobile phones, laptops, water bottles, food, bags and so on can't be brought into the testing area. Each candidate will be given pencils and erasers.
The Toeic test is a two-hour test with no breaks, so make sure you use the washroom before the exam starts.
You choose the correct answer by using pencils to fill in options A, B, C, or D in the Toeic answer sheet.