Common Vocabulary For TOEIC Part 1 
Welcome to TOEIC Part 1 of our comprehensive guide to TOEIC vocabulary. Whether you're a student, a working professional, or someone looking to improve your English language skills, this series is designed to empower you with the linguistic tools necessary to succeed on the TOEIC exam and in your international career.
So, let's embark on this vocabulary-building journey together and lay the foundation for your TOEIC success in Part 1 by the common vocabulary for TOEIC Part 1.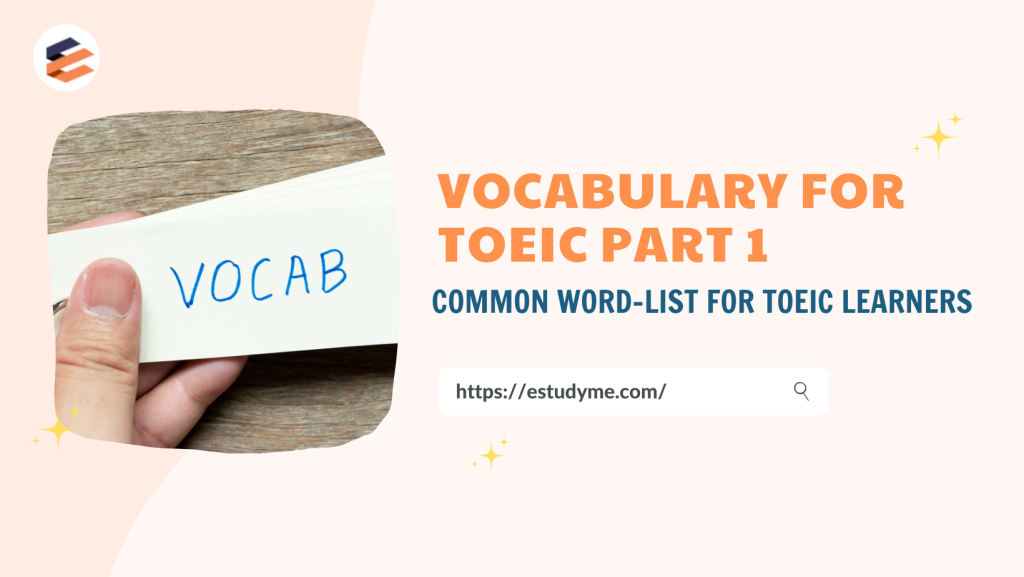 1. TOEIC Part 1 format
There are six photos in the TOEIC Listening part 1. Each photo has 4 descriptions that are not printed in the test item. Your duty is to listen to 4 descriptions and choose the one that best depicts the photo.
2. Common vocabulary for TOEIC part 1
2.1. Photos of people
Photos of people account for about 75 percent of the number of questions in the Toeic part 1. Therefore, answering all questions with photos of people correctly means that you achieve 75 percent of the marks in this part.
Here are common vocabulary to describe photos of people:
nod

shake

tilt

cry

look at

observe

stare at

smell

sneeze

clap

grab

hold

knock

lift

pick (up)

point (at/to)

press

pull

push

shake hands

throw

touch

type

wave

jump

walk

ride

check

fix= repair

lean

wear

sit

stand

lie

carry

catch

type

wink

kick

eat

drink

laugh

speak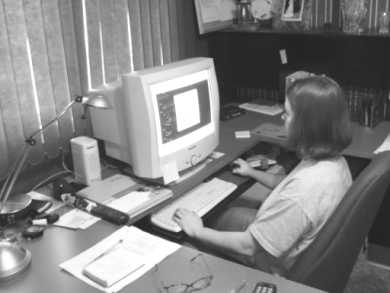 2.2. Photos of objects
Photos of objects occupy about 25% of the number of questions in the Toeic part 1. To gain a maximum score in this part, it's recommended to learn the following vocabulary.
computer

monitor

printer

photocopier

projector

desk

chair

office

car

train

restaurant

hotel

school

bookstore

bus stop

station

airport

house

tower

building

bridge

fountain

shelf

couch

lamp

fan

roof

furniture

airplane

bike = bicycle

boat

bus

traffic light

traffic jam

be lined up in rows

be towed away

be unoccupied

block the road

construction site

climb a ladder

dig in the ground

float in the water

hold a shovel

operate heavy machine

pave the road

push the wheelbarrow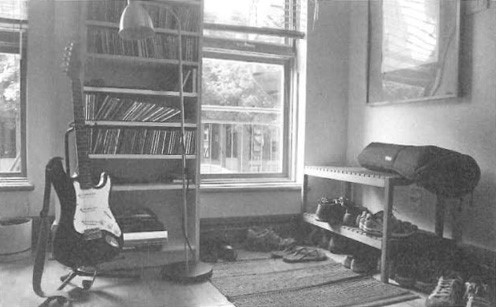 NOTE: PREPOSITIONS OF PLACE IN TOEIC PART 1
above

below

on

under

behind

in front of

at

in

between

among

next to

by

near

around

onto

off

inside

opposite

along

into

out of

on top of

under/ below/ beneath
In conclusion, our TOEIC vocabulary series has provided you with a strong foundation for enhancing your English language skills and excelling in the TOEIC exam. We've explored essential vocabulary words, strategies, and tips to help you build the linguistic confidence needed to succeed in both the Listening and Reading sections of the test.
Remember that expanding your vocabulary for TOEIC part 1 is a gradual process that requires consistent effort and practice. The words and techniques you've learned in this part are just the beginning of your journey toward TOEIC success. As you continue your preparation, keep revisiting and reinforcing these concepts while also exploring new words and contexts.
Above is a common vocabulary for TOEIC part 1 that you should master to complete part 1 successfully. Take advantage of this article to conquer our TOEIC online practice test now!!