Top 5 Best TOEIC Websites You Should Know
Embarking on a journey to master the Test of English for International Communication (TOEIC) requires more than just textbooks and practice exams. In the digital age, a wealth of online resources is readily available to help you excel in every aspect of the exam. Whether you're a beginner taking your first steps or an experienced test-taker aiming to fine-tune your skills, the internet is your ally on this linguistic adventure. In this article, we are introduce you a new way to apply knowledge, which is learning by TOEIC websites.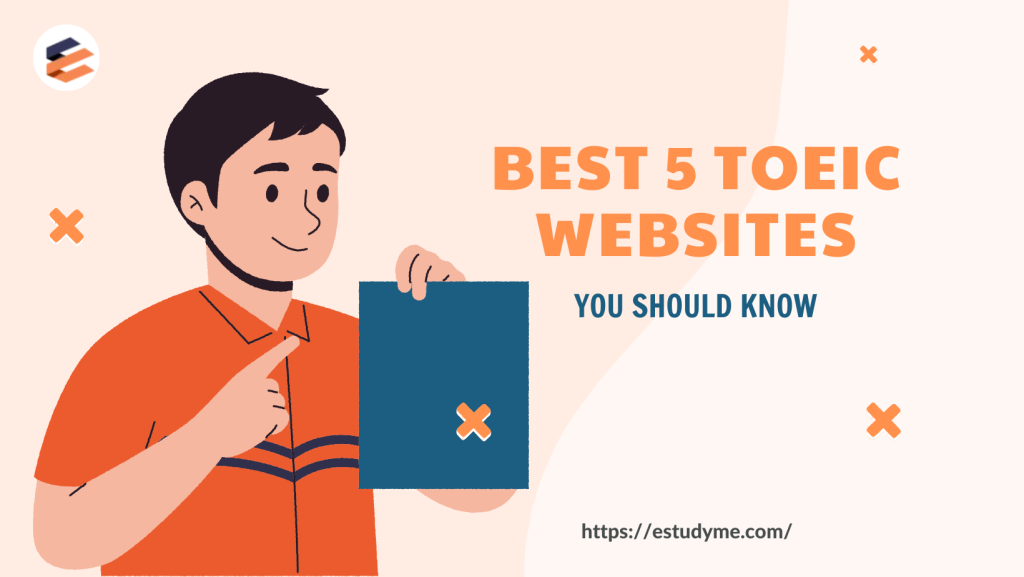 1. Toeic Test Pro
Toeic Test Pro has received many good reviews from users for a host of benefits. TOEIC website is well-designed to help you practice and prepare for the TOEIC exam. It assists you in enhancing TOEIC skills in particular and English skills in general through a variety of exercises and tests.
Tests on the Toeic Test Pro website are divided into full tests and mini-tests which are appropriate to the needs of each learner. Full tests are taken in 120 minutes which is like in the real test, while mini tests are taken in 60 minutes with the number of questions reduced by half (60 questions).
Questions on Toeic Test Pro are carefully compiled by expert tutors which cover all sections of a TOEIC exam. Additionally, questions are constantly updated according to the new format.
After finishing exercises or taking tests on TOEIC Test Pro, you can find answers and clear explanations. You can learn new words, grammar structures as well as collocations from these explanations.
In particular, Toeic Test Pro offers learners interesting and useful tips, strategies as well and tricks that help you achieve a high score on the exam.
2. English.best
English.best is simply designed with an easy-to-use interface. The website not only helps learners evaluate their English proficiency but also compares their skills with other people. For example, after taking a test on English.best, you can compare your scores with the average scores of learners around the world.
English.best provides a variety of TOEIC exercises for you to practice. Exercises are divided into 6 parts: TOEIC Photographs, TOEIC Question – Response, TOEIC Conversations, TOEIC Short Talks, TOEIC Text Completion and TOEIC Reading Comprehension. Each exercise gives answers and transcripts so that learners can study better.
Besides, the "TOEIC word by meaning" category is an effective tool to assist learners in boosting their vocabulary. To gain a high mark in Part 7, it's recommended to learn from this category.
Nevertheless, to experience all features of the website, users must pay a fee.
3. Exam English
Exam English features a rich source of tests for not only TOEIC test takers but also IELTS and TOEFL ones. Particularly, Exam English has the mobile app which brings convenience and flexibility for learners.
In the TOEIC part, the website provides learners with general information about the TOEIC exam. Besides, it gives useful tips and strategies for each section. Tests are divided according to skills which is appropriate for those wanting to improve each skill.
One disadvantage of Exam English is that it runs a lot of advertisements which can annoy learners.
4. English Test Store
English Test Store is a helpful website for people who are preparing for the TOEIC exam. Exercises about vocabulary, grammar, listening, reading, speaking and writing skills are carefully compiled. For people who are about to take the TOEIC exam with four skills, English Test Store is an ideal choice.
A plus point of the website is that learners can download tests for free for offline use. Additionally, with English Test Store, learners can study English through interesting games.
However, the website has two drawbacks which are its interface isn't eye-catching and learners must pay a fee if wanting to use advanced features.
5. Practice the TOEIC Test
Practice the TOEIC Test is another useful TOEIC website with a great number of tests which have the same format as ones in the real exam. This is definitely a reliable website helping you to have a thorough preparation for the upcoming TOEIC exam.
An advantage of the toeic website is that learners can identify their weaknesses and promote their strengths through answers and clear explanations included in each exercise.
The sole downside of the website is that the number of online tests is limited. You are required to create an account and spend money to buy code to take more tests.
Each of these websites brings unique strengths to the table, catering to various learning preferences. Whether you're seeking an immersion in realistic listening scenarios, a well-structured study plan, in-depth reading practice, visual grammar reinforcement, or a supportive online community, these top 5 TOEIC websites offer the resources needed to excel in the exam. Choose the one that aligns with your learning style and preferences, and embark on your journey to TOEIC success with confidence. Start your TOEIC practice test now!