Common Vocabulary For TOEIC Part 3
TOEIC Part 3 presents us with a unique challenge – the task of comprehending spoken English, often in the form of workplace dialogues, presentations, and discussions. It is here that language transcends mere words, and the nuances of tone, context, and inference come to the forefront.
In this essay, we will delve into the importance of vocabulary for TOEIC Part 3. Whether you are a student aiming to study abroad or a professional seeking to advance your career, the skills honed in Part 3 are invaluable.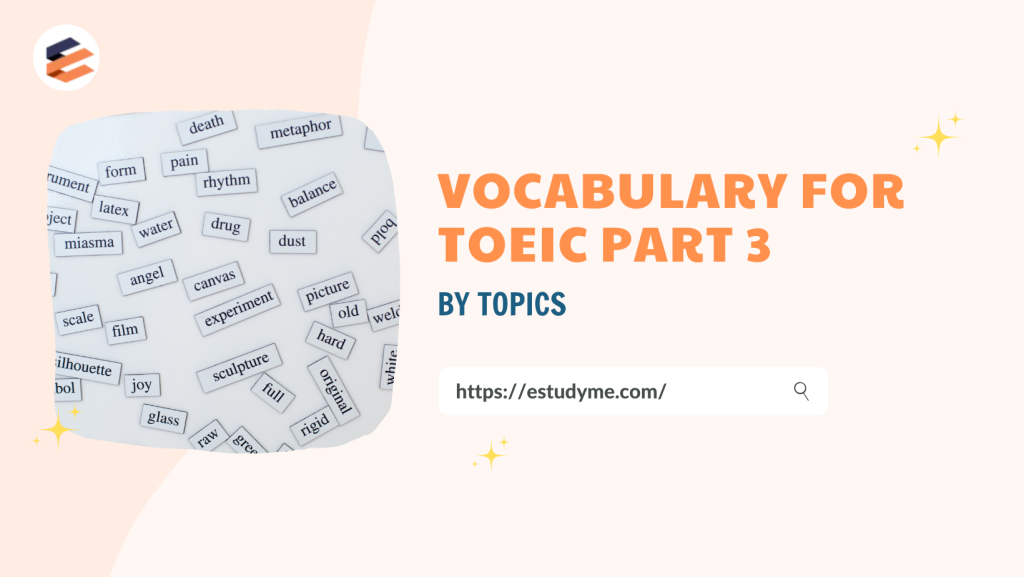 1. TOEIC PART 3 FORMAT
The TOEIC Part 3, also known as the "Listening Comprehension" section, is designed to assess your ability to understand spoken English in a workplace or business-related context. It consists of a series of conversations and talks, each followed by several multiple-choice questions. Here's the format of TOEIC Part 3:
1.1. Number of Questions
Typically, there are 30 questions in this section.
1.2. Format
Each question in Part 3 consists of an audio clip and a printed question, followed by four answer choices (A, B, C, D).
1. 3. Audio Content
The audio content in this section may include:
Conversations: Short dialogues between two people, often in a workplace setting. These conversations may cover topics like meetings, phone calls, and office interactions.
Talks or Speeches: Longer monologues or speeches on various business-related topics, such as presentations, announcements, or instructions.
1.4. Question Types
The questions in Part 3 can fall into several categories:
Main Idea: You may be asked about the main topic or purpose of the conversation or talk.
Detail: Questions may focus on specific details mentioned in the audio, such as names, dates, numbers, or facts.
Inference: Some questions require you to make inferences or draw conclusions based on the information provided in the audio.
Speaker's Attitude or Opinion: You might need to identify the speaker's attitude or opinion about a particular topic.
Organization: Questions may assess your ability to understand the structure or organization of the conversation or talk.
1.5. Timing
Each audio clip is played only once, so you need to listen carefully. The total time allocated for this section varies, but it's typically around 45 minutes.
1.6. Scoring
Your score in TOEIC Part 3 is based on the number of correct answers. There is no penalty for guessing, so it's advisable to answer every question, even if you're unsure.
1.7. Difficulty
The questions in Part 3 usually progress in difficulty, with the early questions being easier and the later ones more challenging.
2. COMMON VOCABULARY FOR TOEIC PART 3
TOEIC Part 3 covers various topics related to business and workplace scenarios. Here's a list of common vocabulary words and phrases organized by these topics:
2.1. Meetings and Discussions
Agenda
Minutes
Chairperson
Participants
Consensus
Proposal
Presentation
Resolutions
Quorum
Facilitator
2.2. Telephone Conversations
Caller
Dial
Extension
Voicemail
Receptionist
Hold
Conference call
Call back
Call waiting
Caller ID
2.3. Presentations and Reports
Slides
Visual aids
Graphs
Charts
Data analysis
Audience
Handout
Q&A session
Feedback
Executive summary
2.4. Office Environment
Cubicle
Workstation
Office supplies
Workload
Deadline
Work ethics
Collaboration
Flextime
Telecommuting
Workplace culture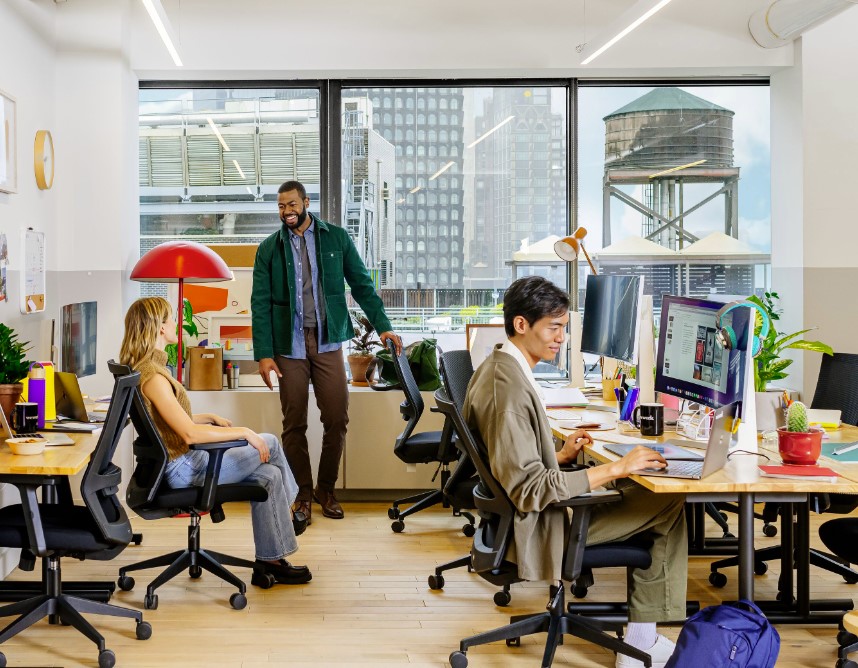 2.5. Travel and Business Trips
Itinerary
Accommodation
Expenses
Per diem
Layover
Visa
Currency exchange
Business attire
Jet lag
Travel reimbursement
2.6. Company Policies and Procedures
Policy manual
Code of conduct
Compliance
Protocol
Guidelines
Confidentiality
HR department
Performance appraisal
Termination
Workforce diversity
2.7. Marketing and Advertising
Campaign
Target audience
Branding
Promotion
Market research
Product launch
Sales pitch
Advertising budget
Customer feedback
Competitive analysis
>>Read more: Common vocabulary for TOEIC part 2
2.8. Financial Matters
Budget allocation
Revenue stream
Cost analysis
Profit margin
Taxation
Investment portfolio
Financial statement
Cash flow
Auditing
Risk management
2.9. Human Resources
Recruitment
Interview process
Onboarding
Compensation
Benefits package
Employee engagement
Training and development
Job evaluation
Employee turnover
Labor relations
2.10. Business Negotiations
Negotiation strategy
Counteroffer
Terms and conditions
Agreement
Mediation
Contractual obligations
Impasse
Concession
Terms of payment
Memorandum of understanding
Success in TOEIC Part 3 requires dedicated preparation, active listening, and familiarity with the vocabulary and phrases commonly used in business and professional interactions. By mastering these vocabulary for TOEIC part 3, you not only enhance your performance on the TOEIC exam but also equip yourself for effective communication in the global workplace.
Hopefully, this article will be of some help to you in boosting your vocabulary and attaining your goal. If you want to omprove your ability, it's time to take our TOEIC online practice test!